What is Osseointegration in Dental Implants?
Posted: 06/25/2019
Osseointegration is derived from the Greek term 'osteon' meaning 'bone' and the Latin term "integrare" meaning 'to make whole'. Osseointegration is the process where the dental implant bonds firmly with the jawbone.

Dental implants are one of the best artificial replacements for missing teeth. If our natural tooth consists of a crown and a root, the implant, on the other hand, consists of the biocompatible titanium implant, porcelain crown, and the abutment.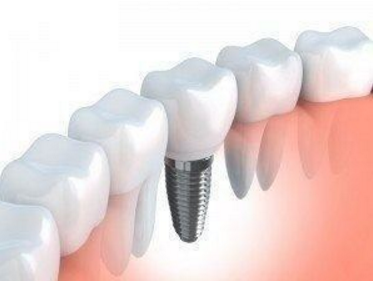 The role of Osseointegration in Dental Implants
The dental implant procedure involves the insertion of the titanium implant into the bone. It is important that the inserted implant connects with the tissues of the bone as it creates the foundation for the implant. The connection is made possible by the microscopic holes located on the surface of the implant. The holes allow the osteoblasts and connective tissues to bond directly with the implant, firmly securing it in place.

Osseointegration for most patients lasts between three and six months. Once the implant is successfully connected to the bone tissue, then it is the right time to bond the abutment and the dental crown.


Contact us at Twin Lakes Dental Care to know more about dental implants. Our dental team has performed Dental Implants in Juliet, TN for countless of times. Our qualified dentists and friendly dental staff are here for you from start to finish. Our office is located at 11315 Lebanon Rd Mt. Juliet, TN 37122.