Top Reasons to Consider Sedation Dentistry Options in Mt. Juliet, TN
Posted: 01/01/2019
Thanks to the continuous advancements in technology, a person who is in need of professional assistance has a sure place to go to. For instance, there are now ophthalmologists or optometrists (eye), cardiologists (heart), orthopedist (bones), and more. For dental needs, of course, there are dentists. Depending on the needs of a patient there is a specialized dental professional that can do the job. For example, there are pediatric dentists for children, orthodontists for teeth alignments, periodontists for gums, and many others.
However, despite the advances in oral health care, many people would rather avoid scheduling appointments due to uncertainties or fear. Although fear, being the brain's reaction to something unfamiliar is considered as a natural occurrence, it can sometimes be harmful. Some patients would continuously take over the counter medications to deal with pain and discomfort rather than get appropriate treatments. The pain may disappear, but this does not mean that the dental trouble is gone as well.

One good example is a tooth infection that will cause pain but would eventually fade. If the pain is gone, this does not mean that the infection is cured. It may indicate that the inside of the tooth has been damaged. Not seeking dental assistance would result in the need for extraction which would have been avoided.

Thankfully, there are now various means to make patients undergo dental procedures pleasantly. From dental devices to medications, there are sure ways to make patients feel relaxed and comfortable. We at Twin Lakes Dental Care make it possible with the help of Sedation Dentistry options!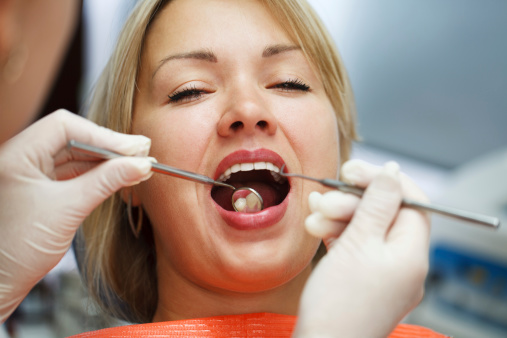 Reasons to Consider Sedation Dentistry
Gag reflex which makes it harder for dentists to perform procedures and makes patients feel uncomfortable can be eliminated through the use of a particular sedation option.
Hypersensitivity to both the teeth and gums can make dental procedures more uncomfortable for a patient, but with sedation dentistry, this would not be a problem anymore.
It has calming effects that come in handy for patients who are usually fidgety. With it, dentists can perform dental procedures effectively and efficiently.
Those who are in need of multiple dental procedures in a small amount of time can take advantage of sedation without feeling any discomfort.
At Twin Lakes Dental Care, we offer local anesthesia, oral sedation, and laughing gas. To know the best type to use, we would first check the patient's medical history and the record of medications taken. We take this part seriously to guarantee their safety as well as the effectivity of a particular sedation option.


Everyone deserves an anxious-free and comfortable dental experience. Avail of our Sedation Dentistry options in Mt. Juliet, TN. Book your appointment with us at Twin Lakes Dental Care!