FAQs About Professional Teeth Whitening Aftercare in Mt. Juliet, TN
Posted: 10/01/2018
It is now easy for people to get a dazzling white smile because of professional teeth whitening. The treatment is now made available by various dental clinics in different parts of the country. A wide selection of whitening brands also emerged to cater to the unique dental needs of patients. Here at Twin Lakes Dental Care, we offer KöR teeth whitening.

What is KöR whitening?
Recognized as an impressive teeth whitening system KöR whitening promises patients with a flawless, bright smile – it is all possible because of its refrigerated high-potency gels. The whitening brand utilizes hydrogen peroxide and special trays for optimal result. It has a desensitizing property to alleviate teeth sensitivity too! KöR teeth whitening is designed to erase even the toughest stains on the teeth. Plus, its effect is long-lasting, especially with the observance of the right aftercare.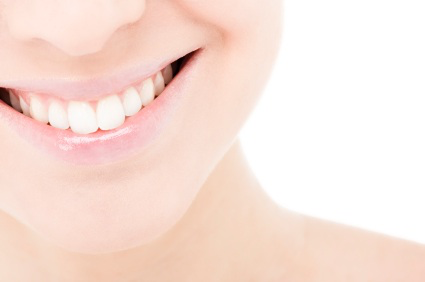 Answering FAQs Of Teeth Whitening Aftercare
Caring for the newly whitened teeth is simple. To learn more about it, read these FAQs about professional teeth whitening aftercare along with their answers:

Is it necessary to avoid staining foods and drinks?
For the first 48 hours after the teeth whitening treatment, the pearly whites are most susceptible to stains because their pores are still open. During this time, the patient is not allowed to consume anything colorful. It is always ideal to maintain the whiteness of the teeth by sticking to a white diet. Here are a few of the food recommendations that we can give: coconut water, low-fat yogurt, bananas, white rice, cottage cheese, cauliflower, skimmed milk, and white fish.

What is the best oral care routine after teeth whitening?
It is not only the teeth that can benefit from good oral hygiene but the overall oral health as well. Remember to brush with a fluoridated toothpaste and soft-bristled toothbrush in the morning and repeat it before sleeping. After brushing, follow it up with a floss. Next, clear any debris in the mouth with the help of a non-alcoholic mouthwash.

Why pick smudge-proof lippies?
Bright red lipsticks can create a bloody effect in the color of the teeth – especially if it is not smudge-proof. Worst, the stain can even cling in the enamel permanently.

Is it okay to use a home whitening kit?
It depends on the type of bleaching kits you are planning to use. Take note that we only suggest those that are laid out by the dentist for the patient's safety and protection. For touch-ups, you can talk to us at Twin Lakes Dental Care. Our dentist will help you decide which option suits you well.


Bring out your best smile with Teeth Whitening in Mt. Juliet, TN, book your appointments with Twin Lakes Dental Care! Visit us so that you will experience outstanding results to make your teeth naturally beautiful and healthy.